The Hikvision 4 Channel CCTV Camera Kit is an essential safety device for your house and office. The kit includes 7104 DVR, 600 TVL Bullet camera, 500 GB hard disk, 90 mtr cable and a 12V 5A SMPS. Equipped with high quality Image sensors, the Hikvision 4 Channel CCTV Camera ensures the safety and security of what is precious to you. The device is sleek and very attractive to look at and comes in a high visibility white colour to detract wrongdoers. It is made of state of the art technology giving it a 600 TVL High Resolution and 6 mm Lens system. The IR range of the camera is 20 m giving it sufficient night vision. The product comes with a 1 year manufacturer warranty. Purchase this useful safety product only on Snapdeal.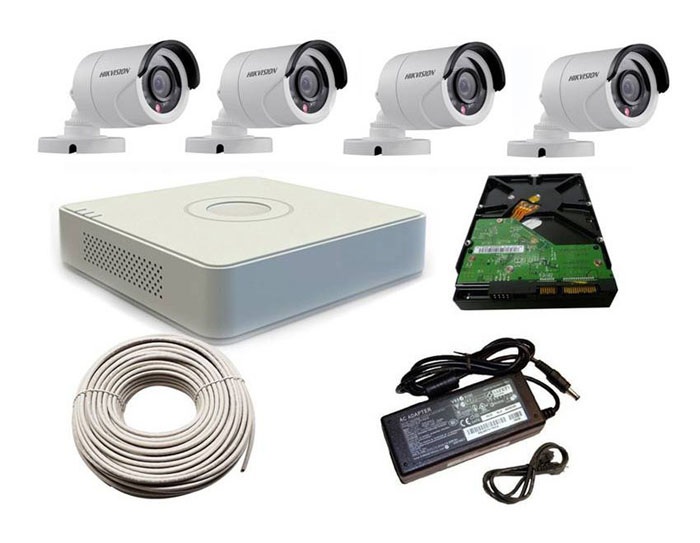 Design
The Hikvision 4 Channel CCTV Camera is a very fashionably designed attractive gadget, telling the world of its presence and detracting unwanted elements. It is very simple to install and and fits into any wall.
The camera has high quality 0.8 cm image Sensor which are sensitive to the slightest movement. The device has 720H x 480V pixels for great visual capture. The camera works on a resolution of 600 TVL. The device requires a minimum illumination of 0.1 lux at F1.2 and 0 lux when the IR is on (night mode). Its sensitivity ratio is more than 52 dB.
The camera is equipped with a 3.6 mm lens (2.8 mm, 6 mm Lens optional). The camera can auto White Balance and has auto Gain Control (AGC) along with auto Back Light Compensation. The infra red (IR) Range of the camera is 20 m due to its IR cut filter and auto switch. The camera needs a Power Supply of DC 12V and is friendly to your pocket with a power consumption of 2 W (5 W with IR filter on)
The camera has dimensions of 70 x 149.5 mm and a net weight of 360g. Its optimal operating temperature range is between -40 degrees Celsius to 60 degree Celsius giving it massive temperature flexibility and keeping it functional in extreme conditions. The camera comes in a sleek white design.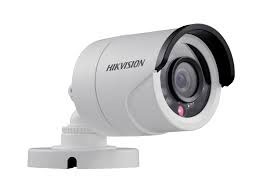 About the Brand
Hikvision is the world's largest supplier of video surveillance products and solutions. The company specializes in video surveillance technology, as well as designing and manufacturing a full-line of innovative CCTV and video surveillance products. The product line ranges from cameras and DVRs to video management software. Since its inception in 2001, Hikvision has quickly achieved a leading worldwide market position in the security industry.